Title: Killer Wasps
Genre: Mystery/Detective
Author: Amy Korman
Publish Date: September 16, 2014
Publisher: HarperCollins
Synopsis
Crime really stings in Killer WASPs.
Bryn Mawr, Pennsylvania, is a haven for East Coast WASPs, where tennis tournaments and cocktails at the club are revered traditions. Little happens in the sleepy suburb, and that is the way the Lilly Pulitzer–clad residents prefer it. So when antiques store owner Kristin Clark and her portly basset hound stumble upon the area's newest real estate developer lying unconscious beneath the hydrangea bushes lining the driveway of one of Bryn Mawr's most distinguished estates, the entire town is abuzz with gossip and intrigue.
When the attacker strikes again just days later, Kristin and her three best friends—Holly, a glamorous chicken nugget heiress with a penchant for high fashion; Joe, a decorator who's determined to land his own HGT V show; and Bootsie, a preppy but nosy newspaper reporter—join forces to solve the crime. While their investigation takes them to cocktail parties, flea markets, and the country club, they must unravel the mystery before the assailant claims another victim.
Fans of Janet Evanovich's Stephanie Plum series will enjoy shaking up the Philadelphia Main Line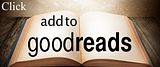 Buy Links
About the Author
Amy Korman is a former senior editor and staff writer for Philadelphia Magazine, and author of Frommer's Guide to Philadelphia. She has written for Town & Country, House Beautiful, Men's Health, and Cosmopolitan. Killer WASPS is her first novel.
Giveaway
Five Bluefire Downloads